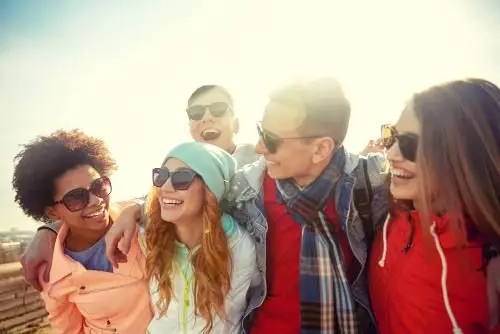 As your go-to optometrist in Columbia, MO, Andrew Stone Optometry is here for all your eye and vision care needs. In addition to offering a wide selection of prescription lenses, we're also proud to offer both prescription and non-prescription sunglasses here in our office. A quality pair of sunglasses can work to protect your eyes and vision all year round.
Why Your Eyes Need UV Protection
You know your skin needs protection from the sun's UV rays, but why do your eyes need UV protection? For starters, your eyes are even more sensitive than your skin, and the sun's UVA and UVB rays can be extremely damaging to your eyes without proper protection. Specifically, UV rays can cause ocular problems such as:
Photokeratitis (sunburn of the cornea)
Retinal damage
Changes in eye tissues
Cataracts
Other changes in vision
Fortunately, protecting your eyes from the sun's harmful UV rays is as easy as wearing the right pair of sunglasses.
How Polarized Lenses Can Help
We typically recommend polarized lenses when it comes to achieving maximum protection against UVA and UVB rays. Specifically, polarized lenses are designed to filter our specific types of glare, such as UV rays that project off water or even off the ground on snowy days. These are ideal to wear while driving, boating, fishing, or even skiing for maximum protection. Meanwhile, polarized lenses can block out 100% of the sun's UVA and UVB rays.
At Andrew Stone Optometry in Columbia MO, we offer a wide range of sunglass options from which to choose. All of our frames are available in both prescription- and non-prescription lenses, so even if you don't need corrective lenses, we can still provide you with the quality pair of sunglasses you need to protect your eyes from the sun. We also offer prescription "clip-ons" and wraparound glasses to fit over your existing lenses, which many find more convenient than purchasing an entirely separate pair.
We also carry a large selection of designer sunglasses, so you can be sure to find a pair that suits your unique sense of style!
Other Tips for Protecting Your Eyes
In addition to investing in a quality pair of sunglasses with polarized lenses, we also recommend taking some additional steps to protect your eyes from sun damage. For starters, wearing a broad-brimmed hat is a great way to keep sunlight from leaking in through the top or sides of your sunglass frames. Furthermore, if you wear contact lenses on a regular basis, you may also want to talk to your eye doctor about switching to specialized UV-blocking lenses for added protection. These can be worn with your eyeglasses for maximum UV protection.
Contact Our Columbia Eye Doctor Today!
Whether you're interested in buying a pair of sunglasses or are in need of your annual eye exam, reach out to our eye doctor in Columbia, MO today to schedule your appointment with Andrew Stone Optometry. You can reach our office by calling (573) 277-4052.